Soft handle, hardwearing, knitwear - designed to take the rigours of school life.
Our comprehensive range of knitwear combines comfort with durability and can be styled as a standalone piece or matched with our blazers, skirts and trousers to complete the look.
Whether you're looking for a traditional v-neck jumper or a versatile slipover, our knitwear styles will have what you need.
For schools looking to make their uniform stand out from the crowd, there's the option to add either one or two coloured trim stripes to the neckline, cuff or hems. This added personalisation is a perfect way to add contrast or to bring together all of the other uniform components including the school badge.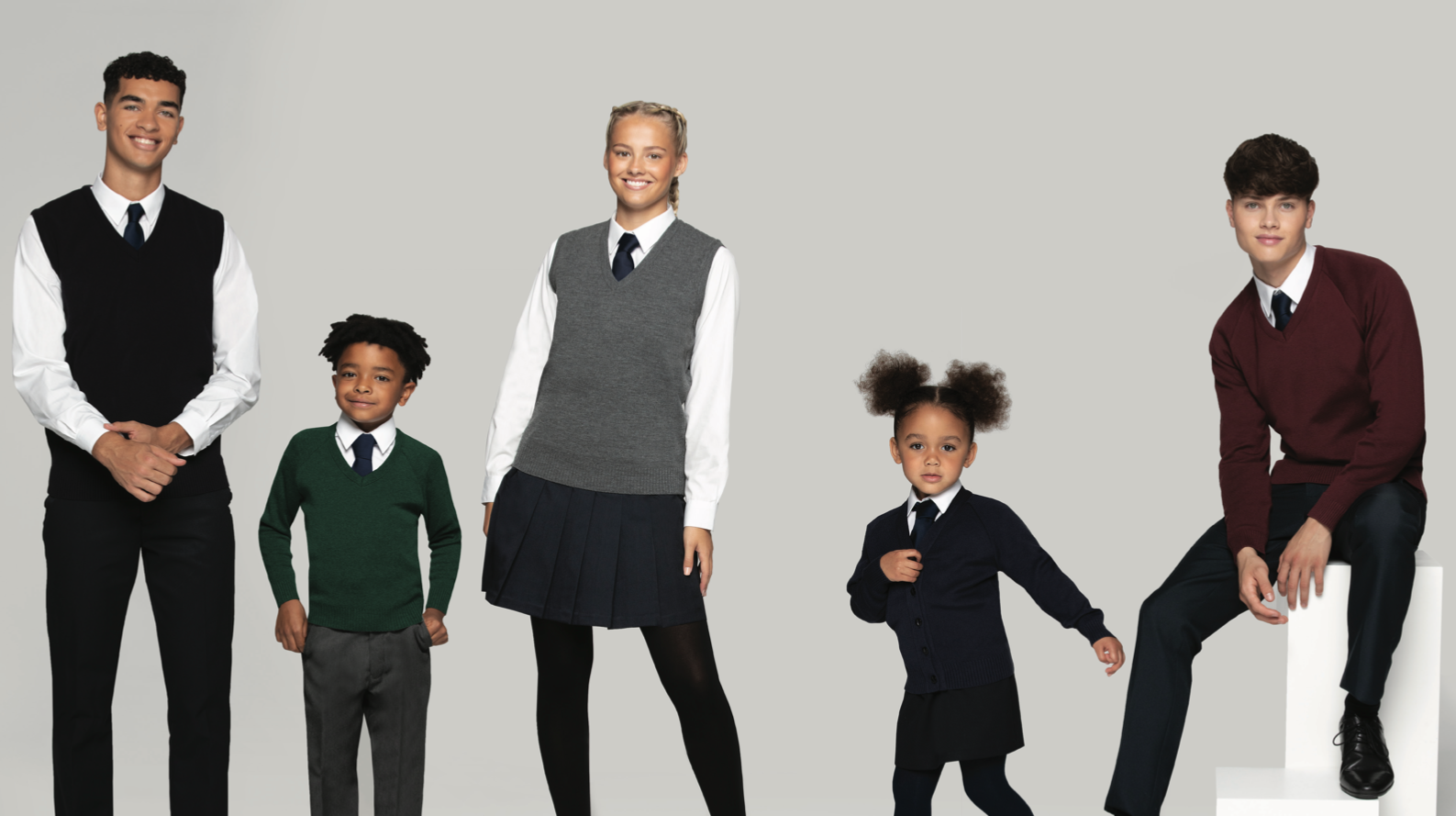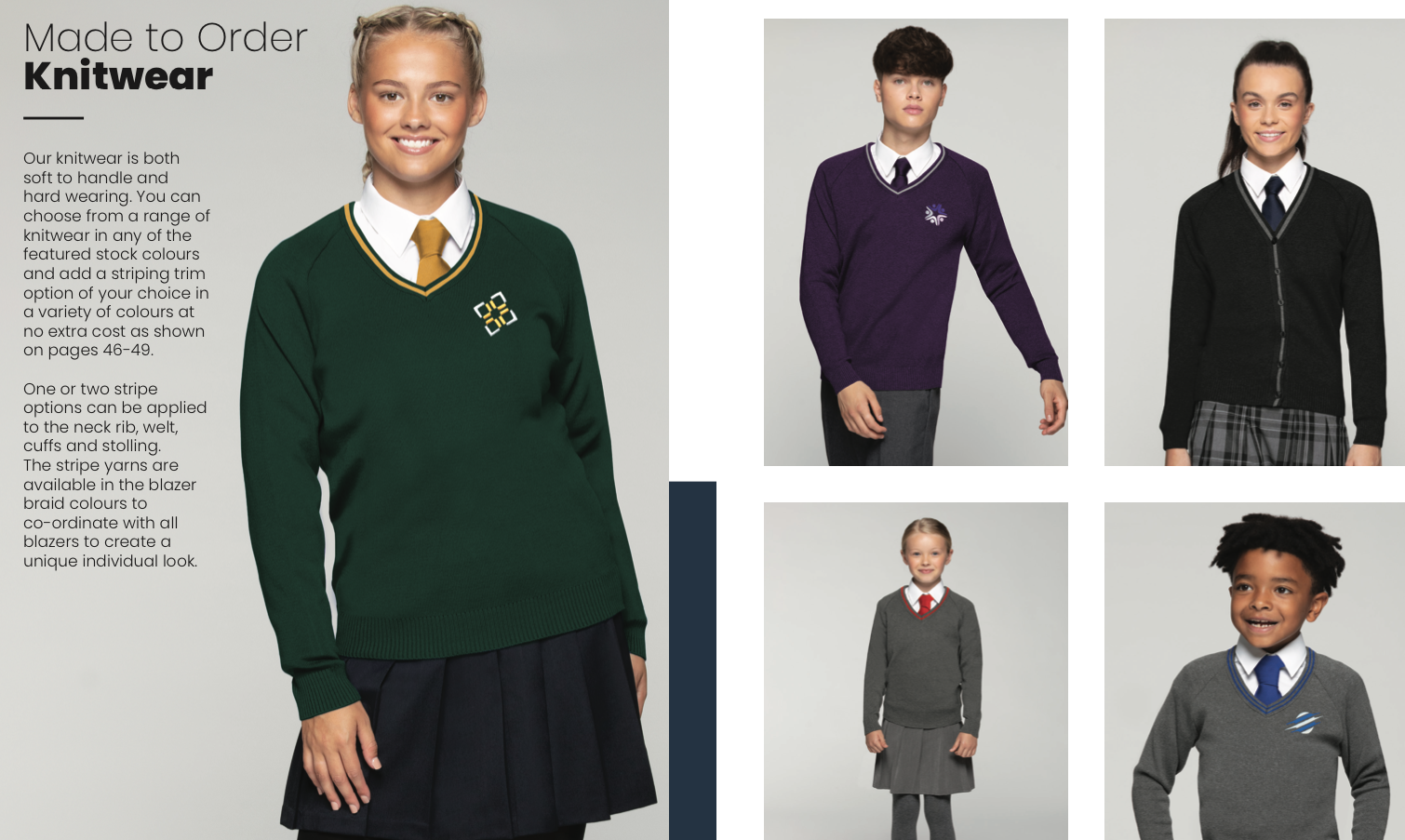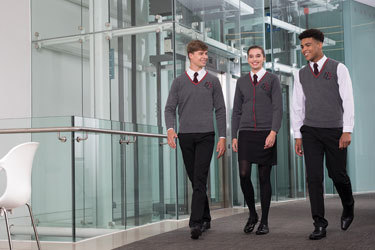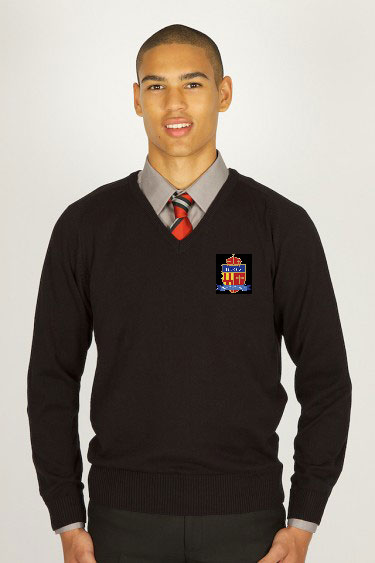 Buying School Uniform online is easy
Ordering from Michael Sehgal is simple - just follow our 3 step order process: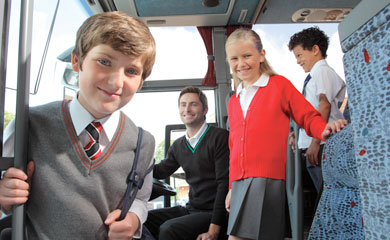 Find your School
Browse our full list of
schools
based in the North East to view products.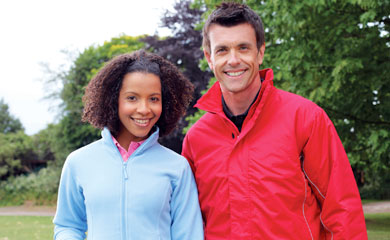 Choose your Product
Choose your product from the list, select a size and add to your basket.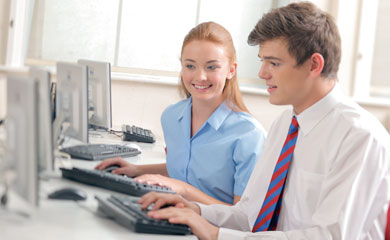 Order and Pay
Follow our safe and secure shopping checkout to complete your order.