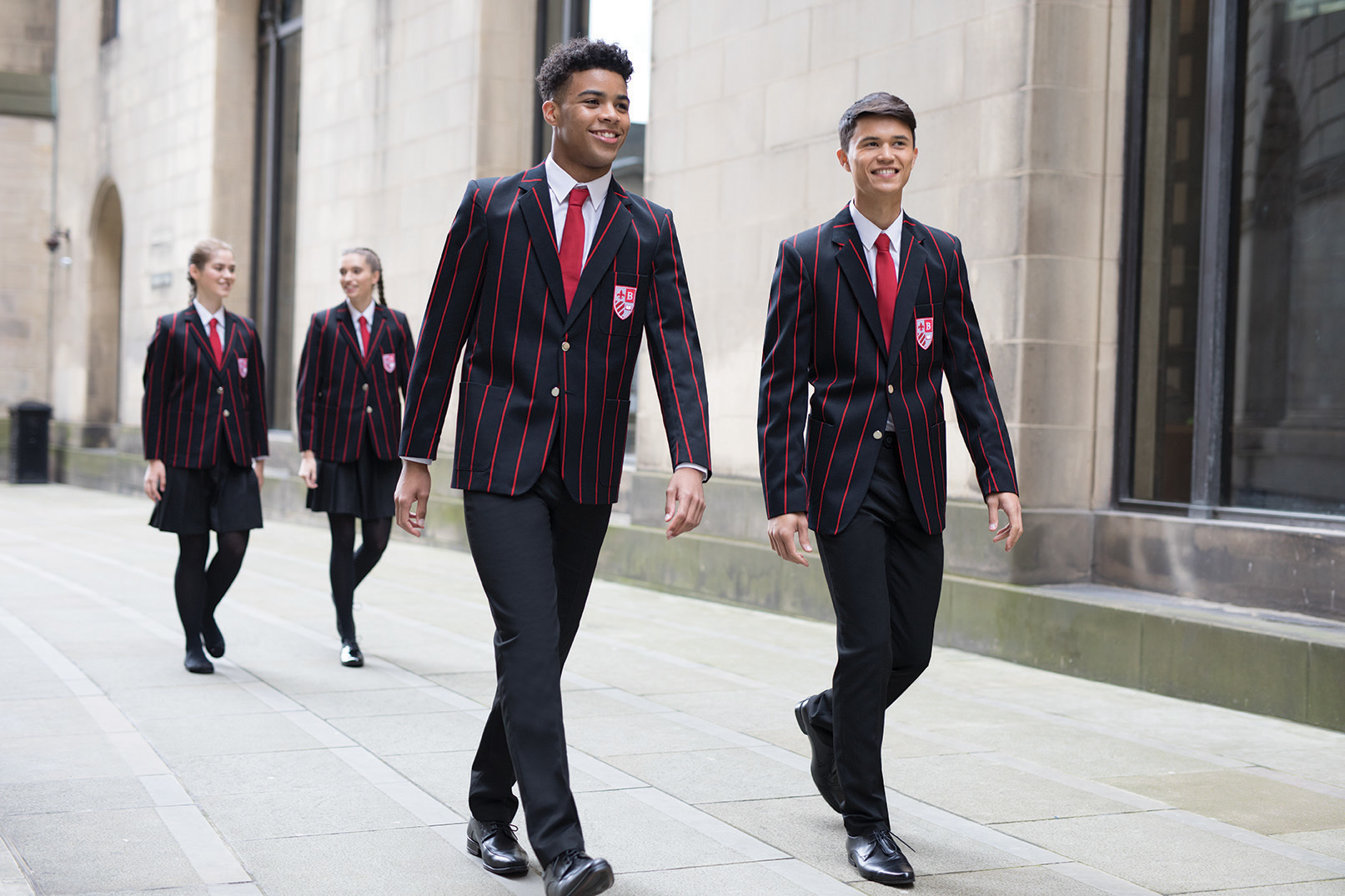 How it works
If your child is starting a new school we recommend booking one of our personal shopping appointments in store for expert fitting advice that will save you both time and effort when buying uniform. Your child will have plenty of time to try on their new uniform, with our advisors on hand to provide you with advice on both fit and appropriate quantities.

This service is particularly busy from April onwards, so please do book early, to avoid disappointment. Unfortunately, during our very busy weeks in August and early September, we are not able to offer appointments. However, from later in the Autumn these will again be available to book online.

You can return uniforms purchased in store at any time provided the labels are still intact.
Customer Services
You will be able to take the full uniform away with you on the day.
There is no time limit for returns if sizes change and we also refund provided goods labels are intact.
Please note that we accept all major debit or credit cards plus Apple Pay in store.
Only two people will be admitted per appointment (unless multiple children are to be fitted for uniform. Siblings can always attend together at a single appointment).
If, for any reason, you are unable to make it to your appointment please contact our customer services team.
If the appointment email confirmation gets lost along the way, please don't worry, just give your name on arrival.
You can call us on 0191 2302320
Please do not visit our store if you or your child have tested positive for covid in the last 7 days.
Choose your appointment
An appointment usually lasts around 15 minutes. You can see our schedule below and pick the best time for you.
10:00am
10:15am
10:30am
10:45am
11:00am
11:15am
11:30am
11:45am
12:00pm
12:15pm
12:30pm
12:45pm
1:00pm
1:15pm
1:30pm
1:45pm
2:00pm
2:15pm
2:30pm
2:45pm
3:00pm
3:15pm
3:30pm
3:45pm
4:00pm
4:15pm
4:30pm