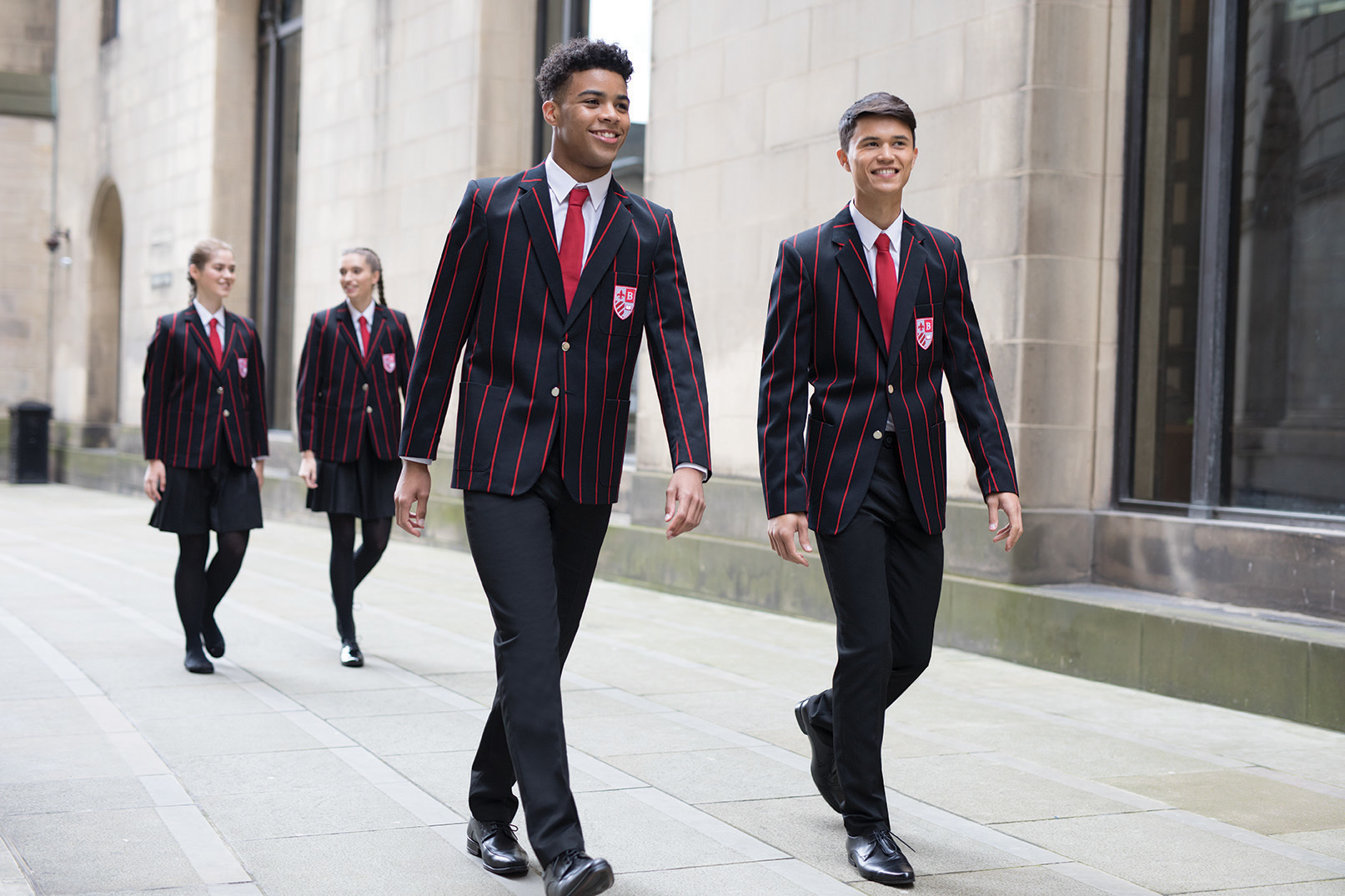 How it works
Uniforms must be ordered by the 31 July deadline to be guaranteed to have everything in time for the first day back to school.
If your child is starting a new school, we recommend booking an appointment to visit our showroom.
As we are sometimes out attending school events, our opening times vary throughout the year. Before making a special journey, we would recommend that you book an appointment, to ensure that we are open and that our team has the availablilty to assist you. Saturdays are especially busy so please do ensure you have an appointment. Please ring the bell on arrival and have your appointment details to hand.

You do not need an appointment for returns, swaps, or to purchase some extras! Please check that we are open (and not out at a school event).
Summer opening times: (May to Sept)
Monday to Friday (10am - 4.30pm); Saturday 10am-4pm
Customer Services
To ensure that fitting room facilities are available for your child to try uniforms on, we ask all parents to make an appointment before coming.
You will be able to take the full uniform away with you on the day.
There is no time limit for returns if sizes change and we also refund provided goods labels are intact.
One appointment is fine for twins, friends, or siblings in the same group (up to 3 children).
If, for any reason, you are unable to make it to your appointment please contact our customer services team.
If the appointment email confirmation gets lost along the way, please don't worry, just give your name on arrival.
You can call us on 0191 2302320
Please do not visit our store if you or your child have tested positive for covid in the last 7 days.
Choose your appointment
An appointment usually lasts around 15 minutes. You can see our schedule below and pick the best time for you.
10:00am
10:15am
10:30am
10:45am
11:00am
11:15am
11:30am
11:45am
12:00pm
12:15pm
12:30pm
12:45pm
1:00pm
1:15pm
1:30pm
1:45pm
2:00pm
2:15pm
2:30pm
2:45pm
3:00pm
3:15pm
3:30pm
3:45pm
4:00pm